We're seeing more and more Nintendo Switch Lite deals on the shelves these days, after stock ran dry earlier in the year. That means you'll find everything from straight discounts on the consoles to high value bundles including the latest games here, perfect for those on the hunt for a cheaper Switch experience. Whether you're looking to spend as little as possible or maximise your value, we're showing you exactly where to look for the best Nintendo Switch Lite bundles.
While Nintendo Switch bundles on the standard and OLED consoles are starting to gather more traction, then, so are Nintendo Switch Lite deals. After a few weeks of slow going, things are starting to look up for those on the hunt for a handheld-only console.
The Nintendo Switch Lite price is $199 / £199, which makes it significantly cheaper than the fully fledged console. That discount makes it a perfect choice for anyone buying for smaller hands, or if you simply don't need to play your games on the big screen. However, we often see Nintendo Switch Lite bundles sitting at between $209 and $219 / £199-£209 these days, so when stock is plentiful there's plenty of value up for grabs.
We'll be keeping a close eye on the Switch Lite stock situation, and bringing you all the latest updates right here.
Nintendo Switch Lite bundles - USA
We're starting to see a few more Nintendo Switch Lite consoles drifting onto the shelves this week. Amazon has restocked the turquoise blue console, and Walmart is still holding onto its Coral Pink stock as well.
Nintendo Switch Lite | $199 at Amazon (opens in new tab)
Nintendo Switch Lite availability has been limited recently, but you'll find a range of colorways in stock at Amazon right now. Things are looking up after the droughts of February, but we'd still recommend taking advantage of this stock as we don't know if that supply is going to dwindle again.

Nintendo Switch Lite | 128GB memory card | $234 $220.95 at Amazon (opens in new tab)
Save $15 - You're grabbing a half price 128GB memory card when you pick up a Nintendo Switch Lite at Amazon right now. That's excellent news considering even finding stock of the handheld only console has been tough going over the last few months.

Nintendo Switch Lite bundles - UK
Nintendo Switch Lite | Immortals Fenyx Rising | £216 at Amazon (opens in new tab)
You're picking up plenty of gameplay hours with this Nintendo Switch Lite bundle at Amazon. Immortals Fenyx Rising will keep open world fans going for a while, and you're picking it up for around £20 on top of the usual £199 RRP of the handheld by itself.

Nintendo Switch Lite | 256GB memory card | £219 at Currys (opens in new tab)
You can pick up a 256GB memory card for just £20 when you buy a Nintendo Switch Lite through Currys this week. If you plan on keeping all your games to hand while you're out and about this is an excellent day one pick up.

How to find the best Nintendo Switch Lite bundles
Nintendo Switch Lite bundles are far easier to find than discounts on the main console, especially in the US. While there are still fewer bundles on offer when compared with the UK, you'll usually find a Nintendo Switch memory card or game taking a discount with a console.
Wherever you're shopping, though, it's still worth making sure your getting the right Nintendo Switch Lite deals for you. The first thing you should check when you've found a deal is the current price of the included game or accessory at other retailers.
Third party resellers often jack the Nintendo Switch Lite price up, which means you'll want to double check it's not cheaper to simply pick up your console and game separately. Make sure you're never buying a Nintendo Switch Lite bundle that costs more than $199 / £199 plus the price of your game (usually $50-$60 / £40-£50).
If you can wait, its also worth holding onto your cash until Black Friday Nintendo Switch deals roll around - and Cyber Monday Nintendo Switch deals. Like other major holiday sales periods, these discounts are often far better than everyday savings and offer up some of the rarest bundle deals as well.
Where to find more Nintendo Switch Lite deals
If the offers above aren't looking so hot to you right now, there are plenty of retailers we would recommend for more Nintendo Switch Lite deals. You'll find all our go-to stores just below.
US
UK:
Nintendo Switch Lite accessory deals
No matter which version of Switch you go for, it's well worth grabbing a few key Nintendo Switch accessories along the way. As well as more obvious extras like the best case for Nintendo Switch or the best Nintendo Switch headset, it's a good idea to look out for the best Nintendo Switch chargers or an SD card too. Both consoles only come with a meagre 32GB of memory as standard, so you'll need something a little bigger to make sure you don't run out of space.
We'd also consider browsing for some extra things to play via our roundup of the best Nintendo Switch game sales. A few of the console's most popular games are on offer right now, allowing you to get maximum bang for buck.
Image 1 of 2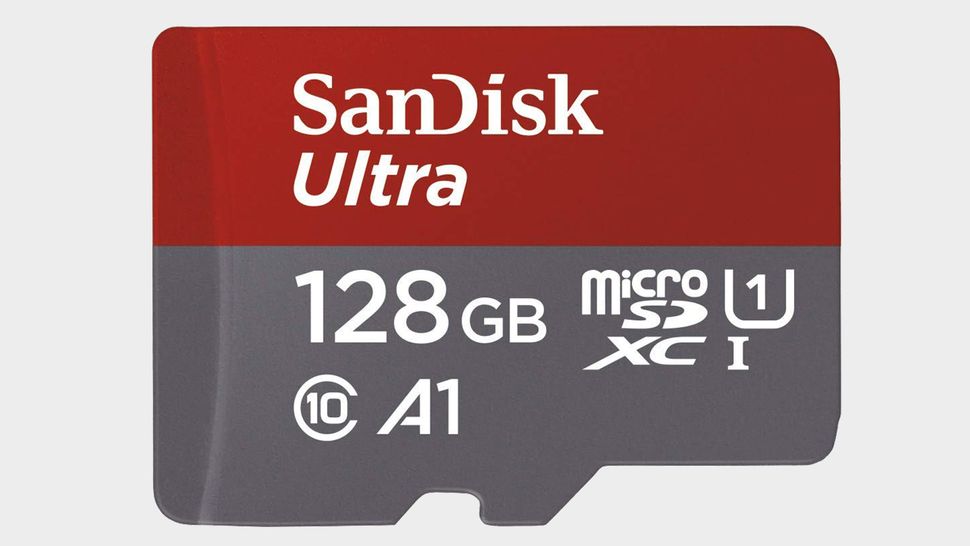 Image 2 of 2
One of the few issues with any Nintendo Switch is its lack of storage space. The Switch Lite is no different. It's a pain when you grab a new game but have no space to install it or save your progress without deleting something else, so the SanDisk Ultra 128GB SD card is a must-have. While there are bigger and smaller alternatives, this one only costs around $30 and quadruples the Switch's internal memory. That should allow you to store between five and ten big games.
Image 1 of 2
Image 2 of 2
Because of the Lite's portable nature, you're likely to be carrying it from place to place in the great outdoors. To keep it safe, a Nintendo Switch carry case is essential. Orzly cases for the original Switch are excellent, so grabbing the Lite version (which can come in matching colors, by the way) is a no-brainer. The hardened outer shell contains plenty of room for your console, games, and any other accessories you might want to take with you on the road.
Is the Nintendo Switch Lite price worth it?
The Nintendo Switch Lite price is certainly a lot cheaper than the other two models, but is that $200 / £200 well spent when you could pick up a fully fledged console for $100 / £60 more? That question comes down to how often you are likely to use your Switch, and how you plan on playing.
Obviously, you're going to be using your Nintendo Switch Lite in handheld mode as that's the only form this particular console takes. However, if you think there is scope for wanting to play on a bigger screen, we'd recommend springing for a full console. It's the one feature that you won't find on the cheaper device, so if you're concerned by missing out then the Lite isn't for you.
However, if you only plan on playing in handheld mode, the decision is a little harder. The Nintendo Switch OLED offers a far better handheld experience, with a larger and far more sophisticated display front and centre. However, you're looking at spending an extra $150 / £100 more here. In the UK, we would say the jump is absolutely worth it however that extra $50 in the US puts a spanner in the works.
If you plan on playing your Nintendo Switch Lite for more than a few hours a week, then, we'd recommend considering an upgrade. However, with a smaller form factor and all the same internal horsepower under the hood - those looking to spend as little as possible (or grab a console for kids) will still find plenty of value in the Nintendo Switch Lite price.
Which Nintendo Switch should you buy?
You'll find the key differences between the two consoles just below, so you can make the right call for you when browsing Nintendo Switch Lite deals.
Nintendo Switch Lite: The new Nintendo Switch Lite is pitched as an entry-level console for kids or anyone playing on the go. It's a lot cheaper as a result, and can still run most of the same games. The downside? It's handheld only and can't be used on TV. It also lacks some features like detachable controllers and joypad rumble.
Nintendo Switch (standard): For lack of a better word, this is the 'full' console experience. Offering detachable controllers that can be shared between two people and a portable screen that allows you to play on TV or in handheld mode, it's perfect for multiplayer and single-player games. However, it is more expensive.
Nintendo Switch OLED: The Nintendo Switch OLED is the latest console to hit the market, launching in October 2021. Everything is the same inside, which means you're getting the same performance as the standard and Lite models, but with a fancy new OLED display (measuring in a little larger than the previous version), a new kickstand, and the option for white Joy-Con.
For more information, head over to our guide on Nintendo Switch vs Nintendo Switch Lite, or find out where to buy Nintendo Switch OLED.
---
We're also showing you all the best Nintendo Switch controllers, how to save on the Nintendo Switch Online price and rounding up the latest Ring Fit Adventure deals.